Brief Overview of DoC-IT
DoC-IT serves as the academic home for applied clinical informatics researchers within the UCSF Department of Medicine. DoC-IT also serves as a coordinating entity with key internal and external digital stakeholders across all UCSF mission areas, schools, departments, and divisions. Within the Division, we will launch activities that foster research, support career development, and advance DEI. We will also serve as the home of UCSF's Clinical Informatics Fellowship and partner with other UCSF entities to develop new education and training programs. Lastly, DoC-IT will forge novel partnerships with the UCSF Health system, other UCSF affiliates, and industry partners to ensure that our research has real-world impact.
Message from the Chief: Julia Adler-Milstein, PhD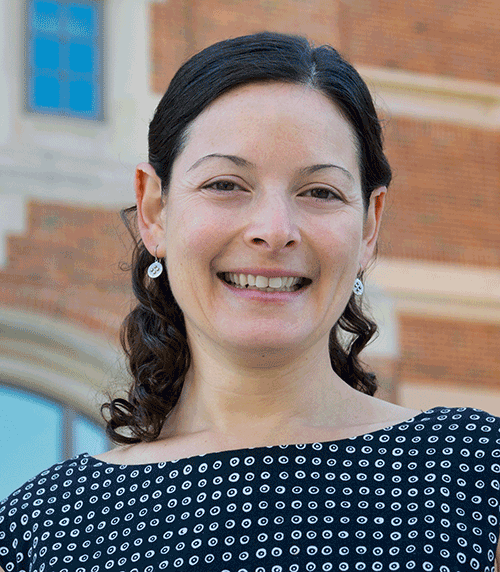 I couldn't be more thrilled to be taking on this transformative role at this moment in UCSF's evolution. Since coming to UCSF six years ago, I have been impressed and enriched by the wealth of colleagues who are advancing the field of clinical informatics. In particular, there is incredible commitment to the role of research in understanding how to take digital tools and turn them into better patient outcomes and health system performance. I've also been impressed by UCSF's commitment to education in this rapidly evolving and exciting field.
My goal is that the Division of Clinical Informatics and Digital Transformation allows this extraordinary community to be better coordinated, more robustly supported, and even more impactful. I am confident that we will quickly see tangible benefits – more grants, papers, and projects that examine the broad set of technologies (including ChatGPT!) in terms of both the value and the risks they bring. We will recruit new faculty – particularly in cutting-edge areas such as applying AI to real-world care, using informatics to advance health equity and address social determinants of health, and achieving diagnostic excellence.
We will also partner with UCSF Health, and over time our other affiliated health systems, to ensure that our research informs how to use technology to deliver the best care to our patients. Last but not least, we will support our robust Clinical Informatics Fellowship program and expand our efforts to train the next generation of those dedicated to clinical informatics.
On top of these tangible benefits, I am equally confident that there are many intangible benefits that will flow from creating a vibrant community of people who are inspired by the immense power of technology and humble about just how hard it is to integrate technology into our complex healthcare environment. Applied clinical informatics is hard work, and it takes a village to do it right. Welcome to the village!